Francesca
Antonelli
Ibáñez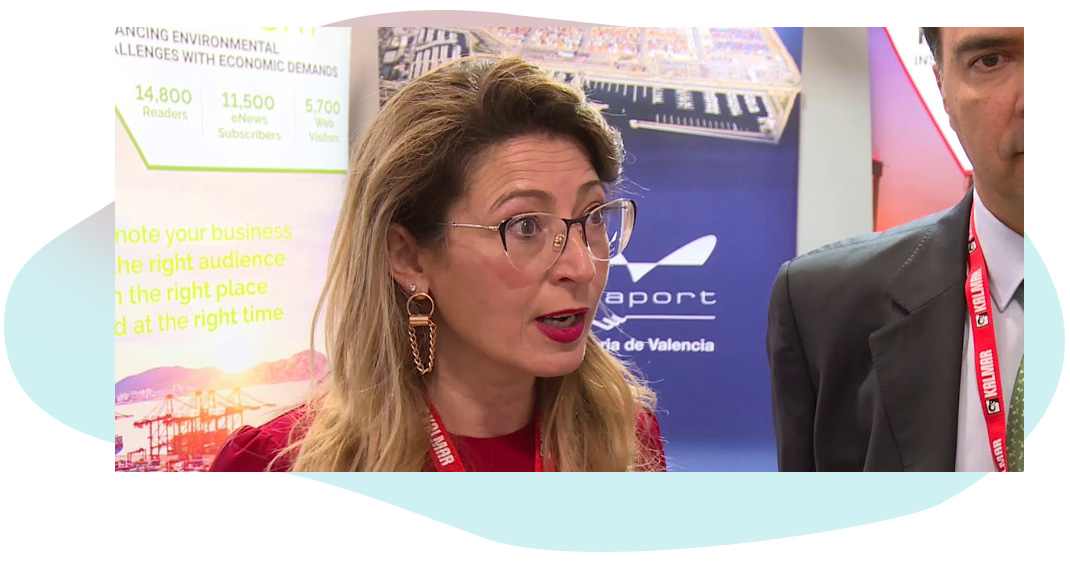 Marketing & Cruises Manager for the Port Authority of Valencia
The cornerstones of my professional career are built around communication, knowledge transfer; conception, planning, negotiating, promoting, marketing and managing projects. Following a period in education, my professional career shifted towards foreign relations, as well as institutional and corporate marketing. Throughout my different international phases, I have always faced up to new challenges and have always shown a great deal of flexibility, the skill to learn, persistence and innovation and a heightened sensitivity towards diversity management. These skills have been acquired over a long period of continued specialised academic training, as well as having a natural ability for languages. I have a positive attitude, am open-minded, conscientious and enjoy working as part of a team. What I value most within the work environment is a good working environment and emotional intelligence.
I have a degree in Contemporary Swiss History from the University of Bern and in Italian Language and Literature and Romanic Languages from the "La Sapienza" University in Rome. I also completed a Master's in "Qualification in Further Education" (University of Berne), in "Intercultural Communication" (University of Lucerne) and in "Port Management and intermodal Transport" (Pontificia Comillas University / ICADE Business School / Valenciaport Foundation).
Over the course of my professional careers, I have had a variety of different roles such as:
French and English teacher as part of the "Modern Port Management" UNCTAD – Train for Trade in Djibouti and Ghana.
Director of Foreign Relations at Vive Valencia – "Valencia, Estrategia, Promoción e Imágen S. A.", a public institution
Director of the "Mira Suiza" Programme at the Swiss Embassy in Spain
President of the "Mira Suiza" Foundation
Head of Equality and Gender Issues and Migration at the UNIA, a multi-sectorial trade union in Basil
Director of Foreign Relations and Communication at the Swiss Academy of Human and Social Sciences in Berne
Spanish, Italian and history teacher at the Interlaken Institute, the Thun Institute, and at the Interlaken Business School in Thun
Presently, I am the representative of the Port Authority of Valencia for the "MEDCRUISE" Association – Association of Mediterranean Cruise Ports.
I speak Spanish, German, Italian, English and French with an elementary level of Valencian/Catalan and some rudimentary knowledge of Chinese.
Contact
Please do not hesitate to request any material you might need by emailing at:
Address
PREDIF Estatal
Avenida Doctor García Tapia, 129
28030 Madrid
Phone
Technical Secretariat – 34 91 371 52 94
Press and communications – 34 91 730 82 15
Email
congreso@tur4all.com
comunicacion@tur4all.com