Plan
your trip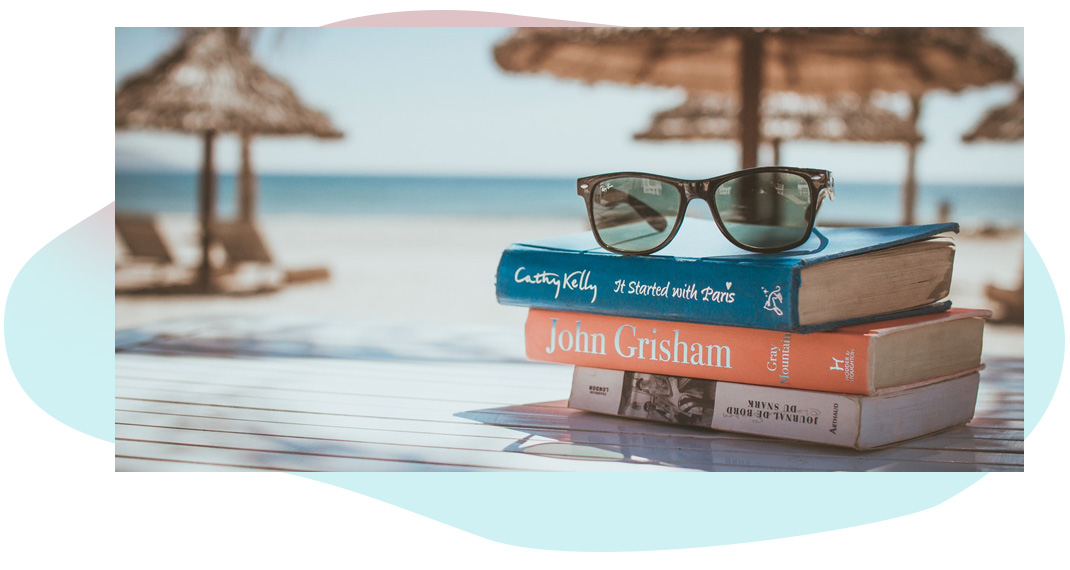 Practical information for your trip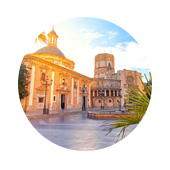 Valencia
Valencia is a modern and cosmopolitan city with a wide variety of leisure and cultural activities available, renowned for its incredible beaches, its fresh fruit and vegetable markets and a multitude of other attractions.
To learn more, please visit www.visitvalencia.com
This link takes you to our recommended five-day accessible experience
You can browse all the information about the accessibility of its transport and beaches at this link
To discover more about the places surrounding Valencia, simply visit comunitatvalenciana.com
You will find more information about accessible experiences in the Region of Valencia, with recommendations about what to visit, where to eat or sleep in this guide. Download it here.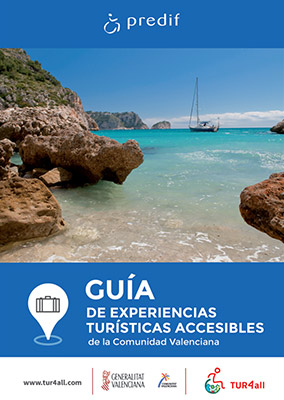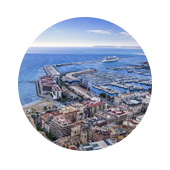 Alicante
Alicante is located two hours from Valencia. Beaches, monuments and gastronomy make the perfect combination where visitors can enjoy both its history and its beauty. When visiting, don't miss out on its breath-taking coves or the Santa Bárbara Castle.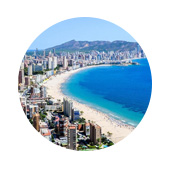 Benidorm
Just an hour and half away, Benidorm awaits. Fun, fitness, quality, sun… All you can dream of and so much more. The benchmark tourist destination for Europeans, boasting a variety of activities both night and day. Even the smallest ones are catered to with theme parks such as Terra Mítica, the Terra Natura Mundomar wildlife park and the Aqualandia water park.
This link takes you to our recommended three-day accessible experience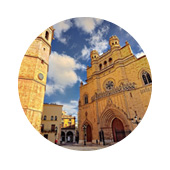 Castellón de la Plana
Just one hour away is the largest protected space of the entire Autonomous Region of Valencia: Castellón de la Plana. The perfect union of sea and mountain, boasting crystal-clear waters, wildlife activities, and of course a wealth of culture.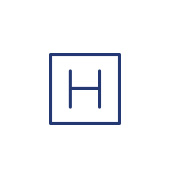 Hotels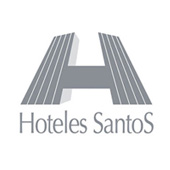 Hotel Balneario Resort Las Arenas – Hoteles Santos *****
This lavish 5* Hotel is located on the Malvarrosa beachfront, one of the most iconic city beaches. Accessible for wheelchair users.There are reduced rates for congress attendees for December 2 and 3.
Address: Carrer d'Eugènia Viñes, 22, 24, 46011 Valencia
Telephone: 963 12 06 00
www.hotelvalencialasarenas.com
5% discount with the code GRTUR4ALL. Make the Booking here: www.hotelvalencialasarenas.com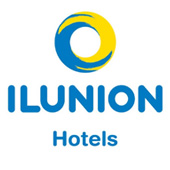 Ilunion Hotels Valencia
The chain boasts four hotels in Valencia, all of which are equipped to cater to the accessibility needs of its guests.There are reduced rates for congress attendees for December 2 and 3.
A bus will be available to connect the ILUNION AQUA 3 and ILUNION AQUA 4 hotels with the Balneario Resort Las Arenas Hotel.
• ILUNION AQUA 3
Right next to the Oceanográfico aquarium, and a stone's throw from the futuristic City of Arts and Sciences
Address: C/ Luis García Berlanga, 19-21, 46023,
Tel: +34 963 18 71 01
E-mail: reservasaqua3@ilunionhotels.com
www.ilunionaqua3.com
Make the Booking here.(https://www.ilunionaqua3.com/colectivos/predifvalencia/)
• ILUNION AQUA 4
Within the City of Arts and Sciences' trade fair complex.
Address: C/ Luis García Berlanga, 19-21, 46023,
Tel: +34 963 18 71 00
E-mail: reservasaqua4@ilunionhotels.com
www.ilunionaqua.com
Make the Booking here.(https://www.ilunionaqua4.com/colectivos/predifvalencia/)
• ILUNION VALENCIA 4
Very near the Palacio de Congresos, in the heart of the business district, equipped with a gym and open-air swimming pool as well as direct access from the airport and parking facilities.
Address: Valle de Ayora, 1, 46015,
Tel: +34 96 399 74 00
E-mail: reservasvalencia4@ilunionhotels.com
www.ilunionvalencia.com
Make the Booking here.(https://www.ilunionvalencia.com/colectivos/predifvalencia/)
• ILUNION VALENCIA 3
Between the Palacio de Congresos, the Nuevo Mestalla Stadium and the Valencia Trade Fair. Equipped with a swimming pool.
Address: Calle Valle de Ayora, 5, 46015,
Tel: +34 961 86 81 00
E-mail: reservasvalencia3@ilunionhotels.com
www.ilunionvalencia3.com
Make the Booking here.(https://www.ilunionvalencia3.com/colectivos/predifvalencia/)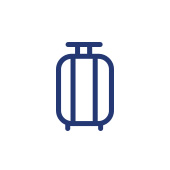 Official congress agencies
This section provides details about the official congress agency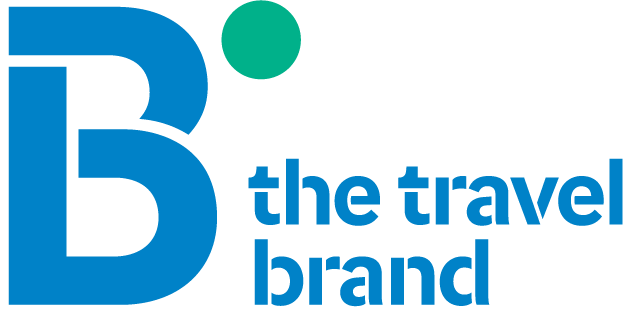 Ana Martínez
C/ Santiago Bernabéu, 16
28036 Madrid
Tel. (+34) 91 277 93 42
Email: ana.martinez@bthetravelbrand.com
www.bthetravelbrand.com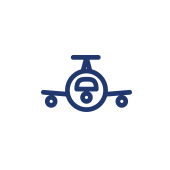 By Air
Valencia International Airport (Valencia), 8 km from the city of Valencia.
Address: Carretera Aeropuerto s/n. 46940 Manises (Valencia)
Tel: + 91 321 10 00
www.aena.es/es/aeropuerto-valencia/index.html
Valencia International Airport is located to the east of the city, just 8 kilometres from the city centre, between the municipalities of Manises and Quart de Poblet, which is why it is popularly known as Valencia–Manises Airport or simply Manises Airport.
A free service is provided for people with reduced mobility and can be requested by calling: (+34) 913 211 000.
www.aena.es/es/aeropuerto-valencia/personas-movilidad-reducida.html
It also provides services for the hard of hearing
http://bit.ly/2IWD3u0
There are several direct services to the city centre from the airport.
By metro:
There are two lines that link the airport with the city centre and the port.
• Línea 3: Rafelbunyol-Aeroport
• Línea 5: Aeroport-Marítim Serrería
City line buses:
One connects the airport to the centre of Valencia. It also has intermediate stops in Mistala, Quart de Poblet and Manises.
• Línea 150: Valencia-Aeropuerto
For more information about these modes of transport please browse the web page:
www.aena.es/es/aeropuerto-valencia/transporte-publico.html
By taxi:
You can take a taxi straight from the airport to the city of Valencia, for more information consult the following web page: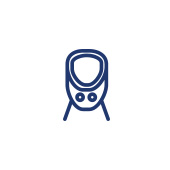 By Train
All delegates wishing to travel by train can do so via RENFE. Valencia has two stops in close proximity to each other providing two different routes, Valencia Joaquín Sorolla Station and Valencia Nord Station. The first covers the following long-distance routes: Madrid, Barcelona and Alicante. While the second also provides the same long-distance routes in addition to medium distance and suburban train routes.
It is a ten-minute walk from one station to the next, although they are also connected via a free and accessible bus service.
Passengers with accessibility needs and/or support can contact Renfe's Atendo service by calling +34 917 74 40 40
More information about this service is available from www.renfe.com/viajeros/atendo/servicio_atendo.html
Renfe Information: www.renfe.es
Valencia Joaquín Sorolla Station Calle San Vicente Martir, 171 46007 Valencia
Valencia Nord Station Calle Xativa 24. 46007 Valencia
Station information: +34 902 43 23 43
Renfe Telf: +34 902 240 202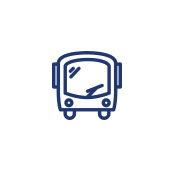 By bus
Buses arrive and depart from Valencia from the AVE high speed train station, Valencia – Grao, or from Valencia – Manises Airport.
The station is linked to the city centre via the public transport network, metro and buses. Public parking is also available.
Calle, Menéndez Pidal, 11
46009 Valencia
Telf: +34 963 46 62 66
Web: www.alsa.es/estaciones/estacion-valencia.htm
More information about buses is available at: www.alsa.es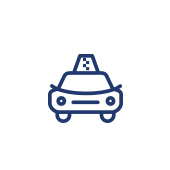 By taxi
Cuando desee coger un taxi, solo tiene que llamar por teléfono a la central de taxis y le enviarán rápidamente el más cercano a su ubicación.
Radio Taxi Manises: 961 521 155
Radio Taxi Valencia: 963 703 333
Taxco: 902 024 972
Taxis de Valencia: 961 119 977
Taxi Valencia: 644 015 655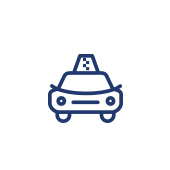 Specially adapted taxis
Several different taxi companies provide specially adapted vehicles for wheelchair users, and we suggest you provide at least 24h notice due to the growing demand for these taxis.
Three of the companies with specially adapted taxis are:
• Radio-taxi: 4 licencias. Telephone:963703333
• Tele-taxi: 6 licencias. Telephone: 963571313
• Onda taxi: 1 licencia. Telephone: 963475252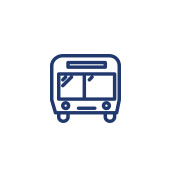 City line buses
The city can easily be explored using the network of EMT (Municipal Transport Company) buses. EMT provides a total of 58 lines that cover the entire city. Nine of these are nocturnal, while the rest operate a daytime service. These lines also include tourist and special beach buses. EMT presently boasts a total of 360 low-floor buses (of which 339 are equipped with a ramp). .
These vehicles boast a special kneeling and ramp system to facilitate access for people with reduced mobility, and at the centre of the bus, there is a platform with seatbelts reserved for 2 wheelchairs.
More information is available from the official EMT web page www.emtvalencia.es, or by calling +34 963158525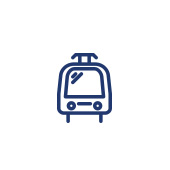 By metro
There are a total of nine lines available to get around the city of Valencia by metro. The price of tickets varies according to trip being taken. There is also a special coupon that can be used on both bus and metro.
Metrovalencia provides a map showing the accessibility of metro and tram stations, the contents of which have been coordinated by the CEDAT Foundation. It can be browsed and downloaded here. All Metrovalencia stations are accessible by wheelchair users except the "València Sud" station
Here you can browse the stations equipped with access platforms from the train platform to the train.
The information line is +34 900 461 046
For more information, please visit: www.metrovalencia.es/page.php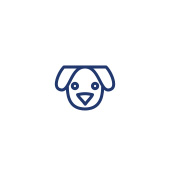 Guide dogs / Assistance dogs
Travelling with a guide dog
In Spain there are national and regional laws in place that acknowledge the rights of users of guide dogs to access, together with their dog, all types of public transport, bars and restaurants and tourist accommodation, museums, monuments, in short, any venue open to the public
In some Autonomous Regions, this law extends to include protected natural spaces, but here, companion animals are not allowed.
this link


Travelling with an assistance dog




In Spain, the role of the assistance dog is only acknowledged in the following autonomous regions: Madrid, Catalonia, Valencia, Galicia, Murcia, Balearic Islands and Canary Islands and the Murcia region




To be able to access public venues, dogs must be identified by the official assistance dog insignia of the country of origin.




You can download the corresponding law for the Autonomous Region of Valencia here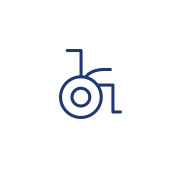 Orthopedics
If you have any type of emergency in Valencia with your wheelchair or hearing device, you can contact the following suppliers of support products to buy or rent equipment:
– Rodem Ortotec, S.L.
C/ San Juan de Dios, 3, 46011 Valencia
Tel. (+34) 961.100.074
info@rodem.es
www.rodem.es
– Ortopedias del Mediterráneo
Pza. Poeta Salvador Rueda, 2
46009 Valencia
Tel. 619.945.055
administracion@ortopediasdelmediterraneo.com
www.ortopediasdelmediterraneo.com
– Ortoprono Félix Pizcueta
Calle Félix Pizcueta, 10, Valencia
Tel. 963530309
central@ortoprono.es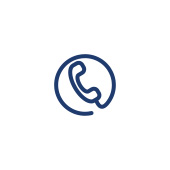 Emergency telephone numbers
Emergencies: 112 (valid in Spain and throughout the European Union).
Ambulance Service: (+34) 963 677 375
QUIRÓN Hospital: (+34) 963 690 600
La Fe University Hospital: (+34) 961 24 40 00
Emergency Chemists: 900 500 952
Red Cross (24 hours): (+34) 963 677 375
Local Police: 092
National Police: 091
Contact
Please do not hesitate to request any material you might need by emailing at:
Address
PREDIF Estatal
Avenida Doctor García Tapia, 129
28030 Madrid
Phone
Technical Secretariat – 34 91 371 52 94
Press and communications – 34 91 730 82 15
Email
congreso@tur4all.com
comunicacion@tur4all.com